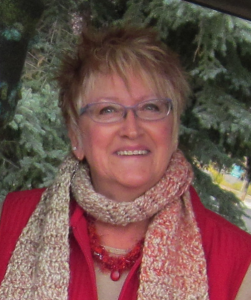 I started creating when I was very young.
When I was in grade school I remember using laurel leaves and dandelions to make corsages to sell along the road we lived on.  In fifth grade I started using dried acorn pods covered with glitter to make corsages.  I think I got a quarter for two!
In high school I would spend hours on extra credit projects…..painting, paper Mache, ink drawings, plaster of Paris…..anything to avoid just studying the subject.  I got really good at extra credit.  Mom said I could have had straight A's if I had spent half as much effort on the subject!
I took and taught classes at Oregon State University: Recreational use of Arts and Crafts, Weaving….some detractors called the classes "Underwater basket weaving"….easy A's.  I called them enriching.
Later, when my children were little, I began making and selling macramé plant hangers and woven wall hangings.  The first hanger I ever sold was for $7.00 and I was hooked!
I started felting about 10 years ago, but have been using techniques that I have acquired over the last 35 years.
There is nothing more satisfying or rewarding than making something with your own hands and having someone else really appreciate your work.